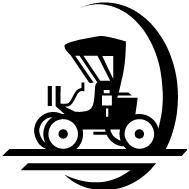 From Blue: The 3rd Annual Blue Annual Car Show Has Been
Canceled Due to Anticipated Inclement Weather
. Our Team is Currently Evaluating Dates for a Possible Reschedule.
------------------------------------------------------------------

We will be at the Blue (FCU) Foundation Car Show
The Post will have a table at the Blue (FCU) Foundation's 3rd Annual Blue Car Show, Sunday, June 4, 2023, 10AM-2PM. We plan to start setting up at 9AM. This really looks to be a fun event; hopefully we will be able to do this in future years.
For more Car Show information see these links:
Some Post 11453 plans:
Membership recruitment
Distribute Buddy Poppies
Collect donations
Inform the public about our programs

Patriot Pen (essay contest)
Voice of Democracy (speech contest)
Teacher Awards
Service Awards (Firefighter, Law Enforcement, Emergency Medical)
Other stuff

Enjoy the event
For Post 11453 to be wholly successful at this event we will need lots of participation from our members and others willing to assist.

Here is some information we have recently received from Blue:
You will be able to have a table setup at the car show. I have attached a picture of where your group can set up a table and/or canopy to distribute Buddy Poppies, share information about the VFW, etc. There is no power or wifi connectivity. You will need to bring your own tables, chairs, and anything else you think you may need. We have a DJ on-site that will be playing music, making announcements, etc. If you can, prior to the event, please provide some information of who will be attending from your group so that we can direct attendees to your table for more information, etc. during the event. We ask that you be setup and ready by 9:30am. There will be no vehicle traffic allowed in the direct area after 9:30am. There will also be food trucks setting up on the roadway portion of the parking lot.
John Gay
Director of Events