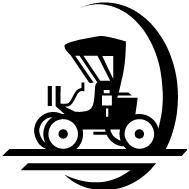 Blue moved us a bit, we are still on the south side of the Headquarters Building and near the Food Trucks!
We need your help:
Membership recruitment
Distribute Buddy Poppies
Collect donations
Inform the public about our programs

Patriot Pen (essay contest)
Voice of Democracy (speech contest)
Teacher Awards
Service Awards (Firefighter, Law Enforcement, Emergency Medical)
Other stuff

Enjoy the event
3rd Annual Blue Annual Car Show
August 6, 2023, 10AM-2PM
We plan to start setting up at 9AM. This really looks to be a fun event; hopefully we will be able to do this in future years.
For more Car Show information see these links:
For Post 11453 to be wholly successful at this event we will need lots of participation from our members and others willing to assist. Please sign up to help.