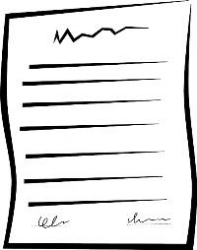 The Post received the following card and article at the end of June 2022.
May 2022

Mr Bush,

As Memorial Day nears [I] wanted to send the enclosed your way, about a Navy Medic from my hometown, who lost his life in Vietnam…

God Bless all you do!

Sincerely, David Maragni

U.S. Army

1973-1976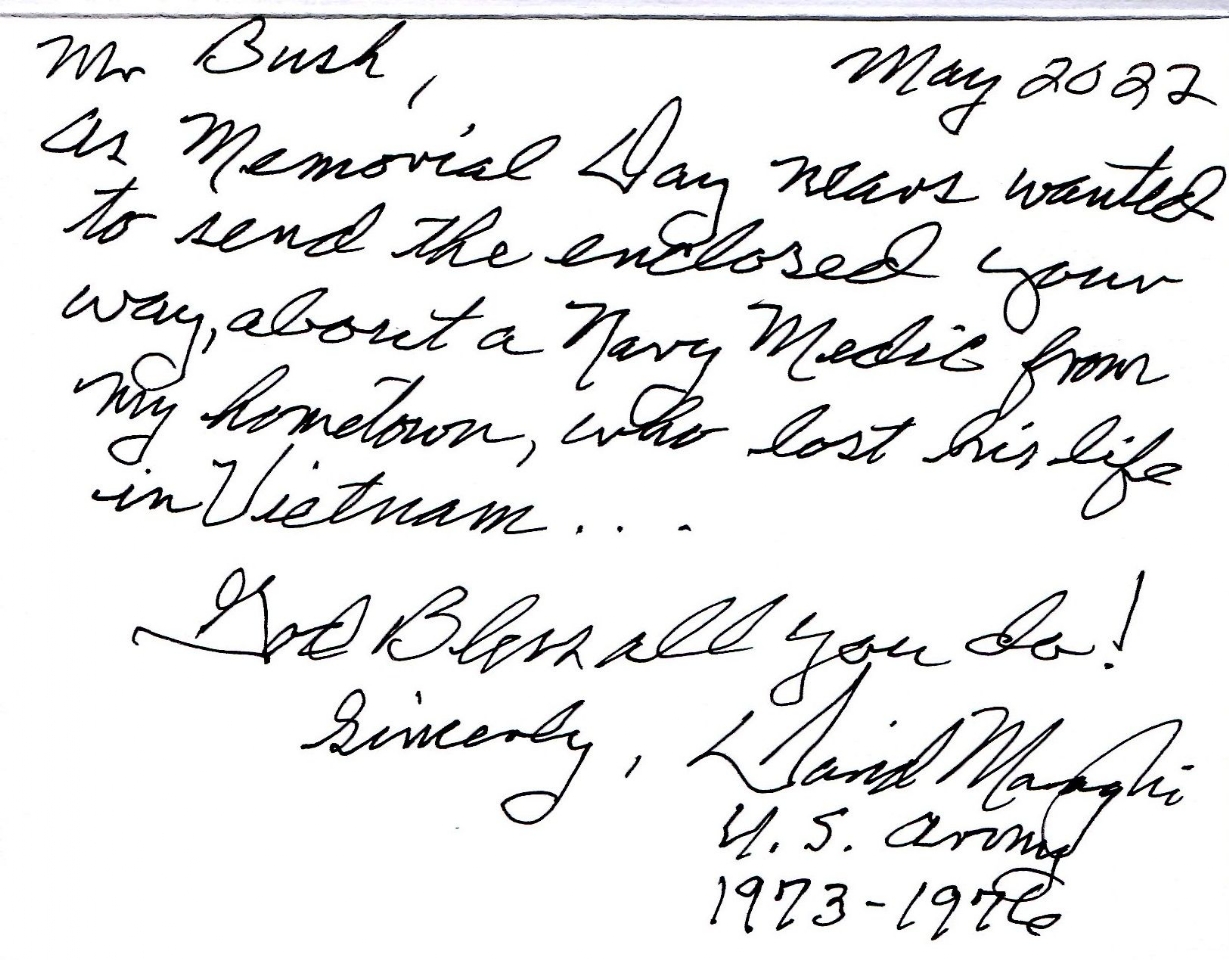 click below article for pdf.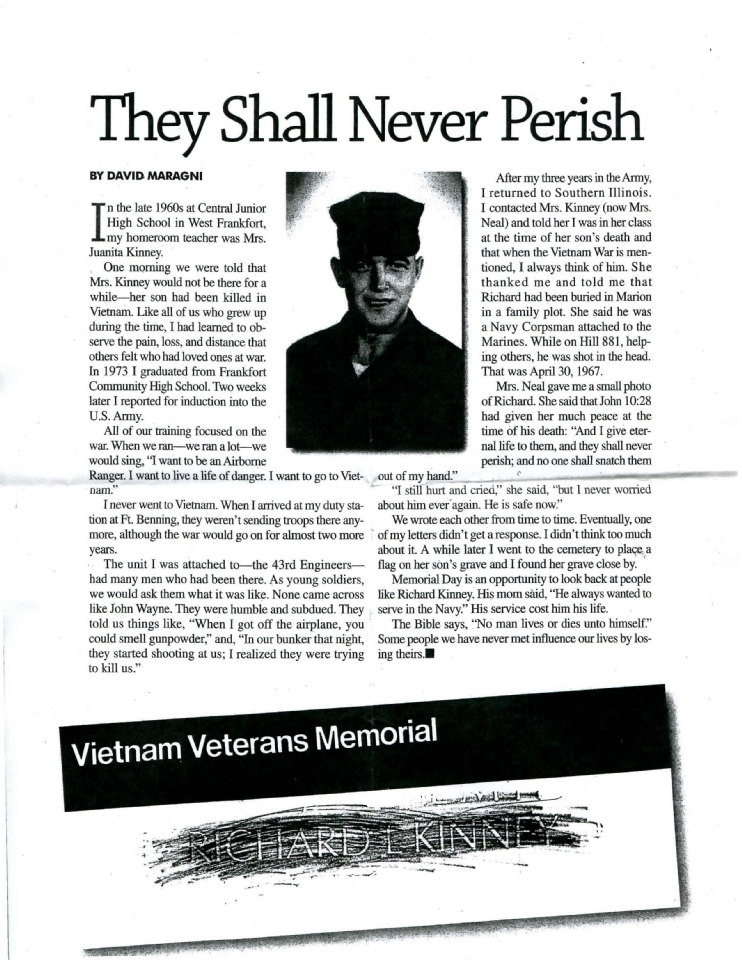 The above card and article was delivered to the Post mailbox and found its way into my hands at the end of June. I do not see a postmark on the envelope, but it was clearly intended to arrive before Memorial Day. Why it was addressed to me and not the current Post Commander is unknown.
Upon reading the enclosed card and article my initial thought was, "What does David expect me to do with this information?" I decided to share it with the Post membership at the next meeting. I am grateful we received this message; it reminded me of my own similar experiences to wish I knew more.
The Post has recently started collecting information to archive. If you would like to contribute to the archive or need assistance assembling material please contact Post leadership.
See the following links for more info.
https://www.vvmf.org/About-The-Wall/the-names/
https://www.vvmf.org/Wall-of-Faces/28114/RICHARD-L-KINNEY/
https://www.facebook.com/david.maragni