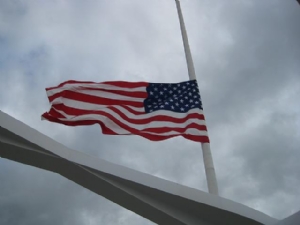 Decoration Day was first celebrated on May 30, 1868. People honored those who had perished in war by decorating their graves with flowers. According to the U.S. Department of Veterans Affairs, General John A. Logan picked May 30 because that is when "flowers would be in bloom all over the country."


Grave Flags
The American Legion will be placing flags on graves at Cheyenne Cemeteries.

May 28, 2022, 9AM, Bethel
Cemetery
. Help place flags on graves.Something, like a #2 Phillips screwdriver, to poke holes in the ground would be a handy thing to bring.
-----------------------
Memorial Day Ceremony

CHEYENNE, Wyo. — Cheyenne's VFW Post 1881 has set up a Memorial Day Ceremony to remember the fallen.
The ceremony will take place on May 30 at 11 a.m. It will be held at the Beth El Cemetery on 3345 Seymour Ave.
There will be an opportunity to lay flags on the graves of the fallen.